Haarstukken en hairextensions
Met een mooi haarstuk zorg je iedere dag voor een unieke look. Met haarstukken of hairextensions maak je je eigen haar langer, voller of kleurrijker. Je hebt in een handomdraai een kapsel dat bij jou past. Ontdek nu onze uitgebreide collectie.
130
24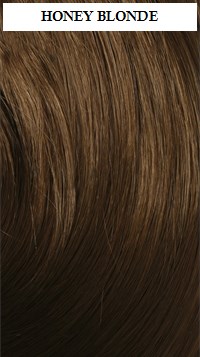 27 HONEY BLOND
280 OFF BLACK + GREY
30 LIGHT AUBURN
33 DARK AUBURN
350 REDDISH AUBURN
4 LIGHT BROWN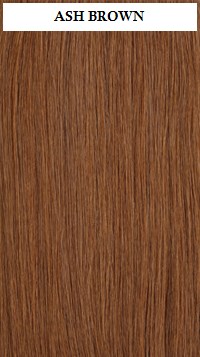 6 ASH BROWN
60 WHITE
613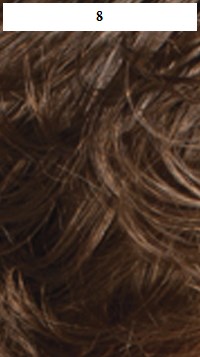 8
99J BLACK BURGUNDY
OT DARK PURPLE
T1B30
2 DARK BROWN
1B OFF BLACK
1 JET BLACK
Wat zijn haarstukken en hair-extensions?
Een haarstuk gebruik je om jouw haar te verlengen of meer volume te geven. Met een haarstuk kun je ook eenvoudig eventuele haarproblemen verbergen. Met een mooi haarstuk straal je als een zonnetje. Met Fix My Hair extensions geef je meer volume aan jouw eigen lokken. Met verschillende inzetmogelijkheden is er voor iedere dame een geschikt haarstuk aanwezig. Heb je vragen over een haarstuk voor een gewenste haarstijl? Onze medewerkers adviseren je graag.
Koop jouw mooie hairextentions bij Fix My Hair
Bij Fix My Hair houden we van mooie en duurzame haarstukken. Daarom zijn we vanuit onze passie een onderneming gestart. Wij verkopen het grootste online assortiment haarstukken van Nederland. Ga voor originele haarstijlen met onze haarstukken:
Haarstukken van de beste kwaliteit
Bij Fix My Hair verkopen we alleen de allerbeste kwaliteit haarstukken en extensions. Met merken als Equal, Freetress, Organique, Cherish< Saga, Naked en X-Pression weet je dat je haar altijd goed zit! We hebben verschillende vormen haarstukken zoals een haarstuk met klem, knot, ponytail of pruiken. Je kunt onze haarstukken ook op verschillende manieren bevestigen. Denk aan:
Het invlechten van braids;
Het lijmen van een wig;
Het plakken op je hoofd;
Micro ringen;
Vastnaaien op corn rows;
Het vastzetten met een klem;
Vastzetten van een haarstuk door middel van een onzichtbaar touwtje.
Je kunt in onze webshop de mooiste haarstukken vinden in diverse vormen. Zorg voor een schitterend kapsel met een krullend haarstuk, eentje met extra volume of extra veel lengte. Bij Fixy My Hair bepaal jij hoe jouw haar er morgen uit ziet!
Freetress haarstukken kopen
Wij zijn al jaren de trotse distributeur van Equal en Freetress haarstukken. Deze braids en andere hair extensions zijn van uitzonderlijke kwaliteit. De haren zijn van synthetisch materiaal, maar lijken net echt! Zo heb jij binnen korte tijd mooi nep haar dat goedkoop en duurzaam is.
Bekijk alle Freetress haarstukken en accessoires
Beschadigd mijn haar na het dragen van extensions?
Als je de haarstukken die je bij Fix My Hair koopt goed blijft verzorgen en op de juiste manier inzet, zal je eigen haar niet beschadigen bij het dragen van extensions. Door speciaal ontwikkelde verzorgingsproducten te gebruiken gaan jouw hairpieces langer mee.
Gebruik voor ieder haarstuk de juiste haarverzorging
Het is echter wel belangrijk om jouw hair extensions voorzichtig te behandelen. Ieder haarstuk heeft een aparte behandeling, waarbij inzetten, wassen, drogen en verwijderen een rol spelen.
Bekijk alle haarverzorging voor haarstukken
Hair extensions en nep haar kopen bij Fix My Hair
Fix My Hair heeft online de grootste collectie haarstukken van Nederland! Met onze beste en mooiste kwaliteit extensions zorgen wij voor een 100% natuurlijke haar look. Als je vandaag nog nep haar, extensions of een hairpiece wilt kopen heb je deze binnen twee dagen in huis. Wij zorgen dat jij snel van jouw nieuwe haarstuk kunt genieten.
Wat zijn de kosten van een goed haarstuk?
De gemiddelde kosten van een haarstuk lopen enorm uiteen. Human hairpieces zijn logischerwijs duurder dan synthetische haarstukken. Bij Fix My Hair zijn we altijd op zoek naar de beste kwaliteit haar. Zo kun je altijd redelijk goedkope hairextensions kopen!